ZyMōt Multi 850µL Sperm Separation Device
ZyMōt Multi 850µL permette in modo innovativo, naturale e semplice di isolare gli spermatozoi più sani, con le migliori prestazioni e con il più basso livello possibile di frammentazione del DNA.
Semplifica la preparazione dello sperma con il 50% in meno di passaggi rispetto ad altri comuni metodi.
Recupera costantemente il miglior campione indipendentemente dall'esperienza tecnica.
Prodotto Marcato CE
| codice | confezione |
| --- | --- |
| 50.ZMH0850 | 10 pz |
Pubblicazioni
Comparison of microfluid sperm sorting chip and density gradient methods for use in intrauterine insemination cycles.
Gode, F., Bodur T., et al. Fertility and Sterility (2019). doi: 10.1016/j.fertnstert.2019.06.037
A treatment approach for couples with disrupted sperm DNA integrity and recurrent ART failure.
Parrella, A., Keating, D., Cheung, S. et al. J Assist Reprod Genet (2019). doi: 10.1007/s10815-019-01543-5
Selection of Functional Human Sperm with Higher DNA Integrity and Fewer Reactive Oxygen Species.
Asghar, W., Velasco, V., Kingsley, J. L. et al. Adv. Healthcare Mater. (2014), 3: 1671-1679. doi: 10.1002/adhm.201400058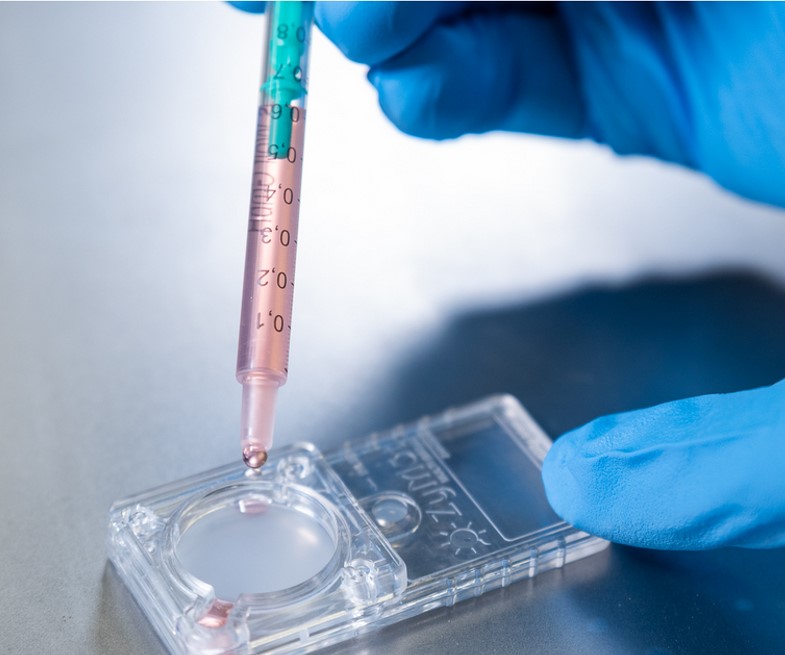 Desideri ricevere maggiori
informazioni sui nostri vetrini?