Sperm Washing Medium FertiPro
Formulazione per il lavaggio di ovuli umani, spermatozoi ed embrioni. Sperm Washing Medium può essere usato anche per la tecnica swim-up degli spermatozoi umani, per l'iniezione di spermatozoi negli ovociti durante la ICSI, per l'introduzione di spermatozoi lavati nell'utero (IUI) e per il transfer embrionale.
Prodotto marcato CE come Dispositivo Medico di Classe 3 e registrato presso il Ministero della Salute come da normativa vigente.
| codice | confezione |
| --- | --- |
| 12.WASH005 | 25×5 ml |
| 12.WASH020 | 5×20 ml |
| 12.WASH100G | 100 ml con gentamicina |
Bibliografia
     Bandularatne E., Bongso A., Evaluation of Human Sperm Function After Repeated Freezing and Thawing, Journal of Andrology (2002),Vol.23,No.2,pp.242-249
     Marchetti, C.; Obert, G.; Deffosez, A.; Formstecher, P.; Marchetti, P., Study of mitochondrial membrane potential, reactive oxygen species, DNA fragmentation and cell viability by flow cytometry in human sperm., Hum. Reprod. (2002),Vol.17,No.5,pp.1257-65
     Parmegiani, L.; Cognigni, GE.; Bernardi, S.; Troilo, E.; Taraborelli, S.; Arrone, A.; Maccarini, AM.; Filicori, M., Comparison of two ready-to-use systems designed for sperm-hyaluronic acid binding selection before intracytoplasmic sperm injection: PICSI vs. Sperm Slow: a prospective, randomized trial., Fertil. Steril. (2012),Vol.98,No.3,pp.632-7
     Perrin, J.; Saias-Magnan, J.; Lanteaume, A.; Serment, G.; Grillo, J-M.; Karsenty, G., Amélioration de la qualité du sperme vésical en présence d'éjaculation rétrograde: apport de l'instillation vésicale pré-éjaculatoire de FertiCult., Abstract book congres FFER (2009),Vol.0
     Pongsuthirak, P.; Vutyavanich, T., Developmental competence of human embryos derived from in vitro maturation of immature oocytes retrieved during cesarean section., J. Obstet Gynaecol. Res (2014),Vol.40,No.2,pp.459-64
     Pont, JC.; Patrat, C.; Fauque, P.; Camp, ML.; Gayet, V.; Wolf, JP., Pre-washing catheter dramatically improves the post intrauterine insemination pregnancy rate., Gynecol. Obstet. Fertil. (2012),Vol.40,No.6,pp.356-9
     Tongue,E.; Var, T.; Onalan, G.; Altinbas, S.; Tokmak, A.; Karakas, N.; Gulerman, C., Comparison of the effectiveness of single versus double intrauterine insemination with three different timing regimens., Fertil. Steril. (2010),Vol.94,No.4,pp.1267-70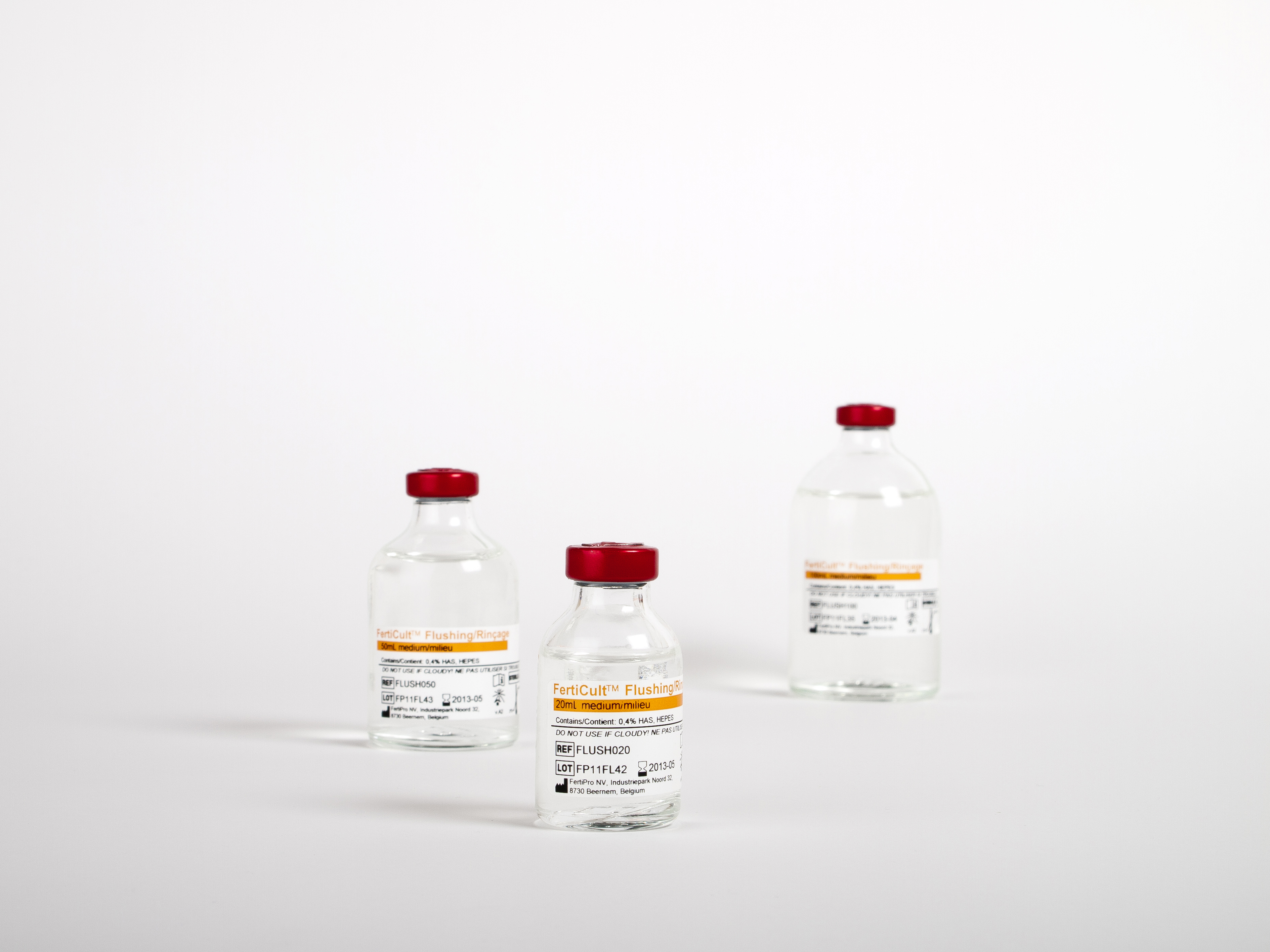 Desideri ricevere maggiori informazioni
sui nostri prodotti di preparazione seme?