Fructose Test ™
Kit Fructose Test per la determinazione colorimetrica del fruttosio nel liquido seminale.
Il fruttosio è secreto dalle vescicole seminali, che contribuiscono alla maggior parte del volume dell'eiaculato. Una debole secrezione delle vescicole seminali si verifica nei casi di ipoandrogenismo o dopo un'infezione delle stesse. In questi casi il volume eiaculato è inferiore al normale e diminuisce la concentrazione di fruttosio.
In agenesia congenita delle vescicole seminali, comunemente associate all'assenza bilaterale congenita dei condotti deferenziali (CBAVD), il paziente presenta azoospermia, basso volume di eiaculato, pH spermatico acido ed assenza di fruttosio nel plasma seminale.
Validità 12 mesi dalla data di produzione.
Prodotto marcato CE secondo le specifiche indicate nella Direttiva Europea sui dispositivi medici 98/79/EC e registrato presso il Ministero della Salute in ottemperanza della normativa vigente.
| codice | confezione |
| --- | --- |
| 12.FRUCTO | 96 test |
Bibliografia
Abdella A.M., Omer A.E., Al-Aabed B.H., Biochemical markers in semen and their correlation with fertility hormones and semen quality among Sudanese infertile patients, African Journal of Biochemistry Research (2010),Vol.4,No.11,pp.255-260
Batou A.S., Ovono Abessolo F., Mba I., Mintsa A. , Analyse des paramètres du spermogramme en relation avec le fructose, le citrate et l'alpha glucosidase neutre du sperme chez les hommes consultant pour infertilité à Libreville, Int. J. Biol. Chem. Sci. (2018),Vol.12,No.6,pp.2486-2502
Goss D.M., Short abstinence: Impact on the seminal plasma proteome and accessory sex gland secretions, Doctoral dissertation, Stellenbosch: Stellenbosch University (2018),Vol.0
Kovacs M., Tornyos G., Matics Z., et al. , Subsequent effect of subacute T-2 toxicosis on spermatozoa, seminal plasma and testosterone production in rabbits., Animal (2011),Vol.5,No.10,pp.1563-1569
Pyrzak R., Dickey R.P. , Chapter 5: Semen analysis: requirements for IUI. Manual of Intrauterine Insemination and Ovulation Induction. , Cambridge University Press (2010),Vol.0,pp.37-52
Ramzan M.H., Ramzan M., Khan M.M., et al.Human semen quality and sperm DNA damage assessed by comet assay in clinical groups., Turk J Med Sci (2015),Vol.45,No.3,pp.729-737
Silva J.V., Cruz D., Gomes M., et al. , Study on the short-term effects of increased alcohol and cigarette consumption in healthy young men's seminal quality., Sci Rep (2017),Vol.7,No.45457
Tornyos G., Cseh S., Matics Z., et al., Preliminary results on the effect of chronic T-2 Toxin exposure in rabbit bucks., Agriculturae conspectus scientificus (2011),Vol.76,No.4,pp.369-372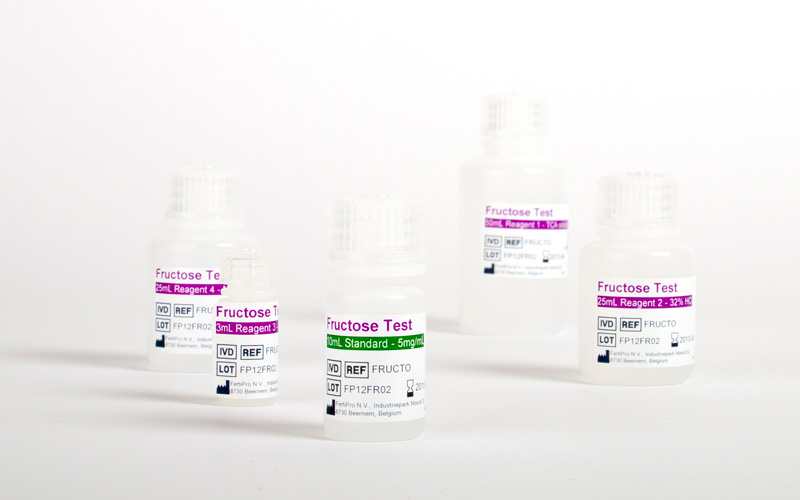 Desideri ricevere maggiori informazioni
sui nostri prodotti di analisi seme?